The YSN Board represents a range of businesses from within the industry including operators and suppliers and their vision is to encourage the growth of young people in the self storage industry through networking and professional development. The board's role is to achieve this by delivering the strategic priorities and projects of the YSN Strategic Plan 2020-2021.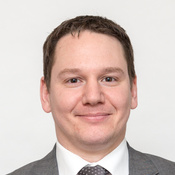 Paul Whittaker
Paul started his self storage adventure in 2012 with North West based storage experts, BiG Storage. Alongside the whole BiG team, Paul's abilities to raise standards and, in particular, revenues led to the Big Yellow/Armadillo Group acquiring the business in early 2015. After being the only member of the senior management team to be retained, Paul left in late 2015 to join Smart Storage. Paul implemented radical changes at Smart Storage as well as new technology and a sixth site, and helped prepare the business for sale. This occurred in early 2018 achieving a sixfold return for the investment group after less than three years involvement.
After the sale of Smart Storage, Mike Wilson (formally of Smart Storage) and Andy Wood (formally of Storage Boost), with the funding of investors created SureStore. Paul has become a key part of developing and operating these multi-purpose facilities, which not only cater for domestic and commercial storage requirements, but also offer office space, drive-up units, retail spaces and trade counters all in high specification, environmentally conscious and technologically advanced sites. They currently have 10 sites across the North West and Midlands, with a substantial number of sites due to open across the UK in the coming years.
Paul has four amazing children aged between 6 and 20, with the eldest recently learning the ropes as a part-time sales advisor at SureStore and, in his rare spare time, enjoys disco dancing, origami and Welsh poetry.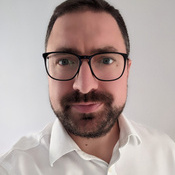 Tom Lampard
Tom Joined the Lok'nStore Group in 2012. After working throughout the business including in the group's serviced document storage offering, he settled to the position of Director of Acquisitions. Tom has since acquired land and/or buildings for the development of 16 self-storage centres for Lok'nStore. Today he continues to acquire sites for the groups' ambitious growth strategy.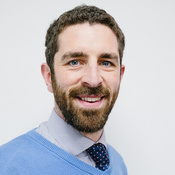 Anthony Adams
Anthony is the co-founder of Engage Management Services Ltd, an independent management company that supports both new and existing self storage operators. He joined the self storage industry in 2006 as a marketing assistant for a small independent operator and now works with other storage businesses to grow their storage facilities into mature, profitable enterprises through effective sales, marketing and operational strategies and systems. When he's not knee deep in websites, Google Ads and spreadsheets Anthony spends time out in the fresh air, preferably on a bicycle. He is also a bit of a tech geek and loves to spend time investigating ways in which technology can be used to improve people's lives and, of course, to improve self storage operations.
Alexandra Lane
Alexandra is the office manager at Britannia Lanes' Devon branch in Exeter. She is part of the third generation of Lane family that run their 3 sites across the West Country. In addition to self storage, each depot offers removals, shipping, full record management services, together with confidential document shredding and van hire. The Exeter branch is being expanded presently to offer a further 7000sqft of net lettable space.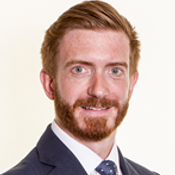 Adam Kellaway
Adam is the Technical Director & Global Account Executive at Basil Fry. He originally joined the company in 2006 but left in 2012 to work in the City of London for Marsh and QBE on some of the most complex energy risks in the world. He returned to Basil Fry in 2016 and is now a dedicated Account Executive with a portfolio of both domestic and international clients, responsible for technical direction, compliance matters and international business.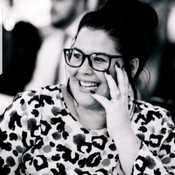 Emma Banks
Emma joined Squab Group in 2019 as Store Manager at their new site in Evesham. She had previously worked for just over two years at Space Station Self Storage in Kings Heath as Duty Manager. After a busy two years at the Evesham site which included the addition of container and two phase builds ahead of schedule, she is now the Group Sales Manager for all sites in the business. Emma has demonstrated herself as a social media whizz with helping the Evesham store gain new custom through her social media post. She has also provided support for other companies with Sitelink training.