The YSN Board represents a range of businesses from within the industry including operators and suppliers and their vision is to encourage the growth of young people in the self storage industry through networking and professional development. The board's role is to achieve this by delivering the strategic priorities and projects of the YSN Strategic Plan 2021-2022.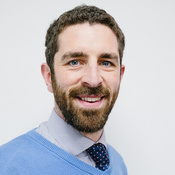 Anthony Adams
Anthony is the co-founder of Engage Management Services Ltd, an independent management company that supports both new and existing self storage operators. He joined the self storage industry in 2006 as a marketing assistant for a small independent operator and now works with other storage businesses to grow their storage facilities into mature, profitable enterprises through effective sales, marketing and operational strategies and systems. When he's not knee deep in websites, Google Ads and spreadsheets Anthony spends time out in the fresh air, preferably on a bicycle. He is also a bit of a tech geek and loves to spend time investigating ways in which technology can be used to improve people's lives and, of course, to improve self storage operations.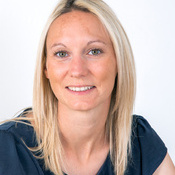 Sarah Manning
Sarah Manning is Managing Director of Secure Stores Nationwide, supplier of shipping containers and related accessories.
Sarah has been in the container industry for the past 15 years, starting her career at Mr Box, which she ran and grew in to one of the largest market players. Mr Box was then acquired by Mobile Mini in 2016, who Sarah continued to work with for a further 4 years. In 2021, Sarah recently launched her own container business, Secure Stores Nationwide. Secure Stores specialist area is Self-Storage, with a strong focus on customer service.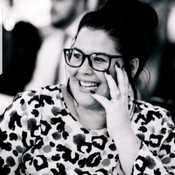 Emma Banks
Emma joined Squab Group in 2019 as Store Manager at their new site in Evesham. She had previously worked for just over two years at Space Station Self Storage in Kings Heath as Duty Manager. After a busy two years at the Evesham site which included the addition of container and two phase builds ahead of schedule, she is now the Group Sales Manager for all sites in the business. Emma has demonstrated herself as a social media whizz with helping the Evesham store gain new custom through her social media post. She has also provided support for other companies with Sitelink training.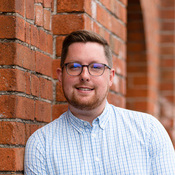 Jamie Thomas
Jamie is the Technical Manager at blue self storage, an independent, multisite container operator based in South Wales. Since joining the self storage industry in 2014, he has gained an in depth knowledge of all elements of the business by working in various departments, from Accounts to the Operations Team. Following a rebrand and the implementation of an aggressive growth strategy; using his experience, Jamie has helped drive efficiency, a higher quality customer experience and profitability through the implementation of a complete new CRM and Management System. Jamie joined the Board in May 2022 and looks forward to representing container operators whilst contributing to the future of the Association and its members.
Shannen Carter
Shannen joined the self storage industry in 2014, initially as a Sales Advisor for Lens Self Storage in Glasgow, before progressing to the role of Quality Manager after completing her Honours Degree in Business Management at Glasgow Caledonian University.
Lens Self Storage offers a variety of storage solutions across their four sites in Edinburgh and Glasgow, including internal and external storage, removals, warehousing and fulfilment. The company has also grown their social media presence since Shannen and her colleague Jemima took over the company marketing strategies, working in tandem to build brand awareness for Lens.
Shannen loves the fact that she can help the productivity and efficiency of staff members by introducing streamlined procedures and adopting various technological improvements to help reduce the time required to complete daily tasks. The only thing Shannen loves more than quality storage is her dog!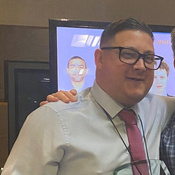 Ben Holmes
Ben is head of Sales and People at Attic Self Storage. Whilst Ben has 5 years of experience within self storage, he also has over 12 years of Senior Management experience within sales. Starting his storage career at Safestore, Ben more recently moved over to Attic Self Storage to lead up store-based teams and delivering on vast expansions plan. Ben has a wealth of knowledge ranging from pricing and EBITDA. Away from work, Ben likes to spend time in the great outdoors and to also get involved in charity work to support his local community