The next YSN Meeting will be held on Tuesday, 24 August at 11.00am. We encourage all YSN members to attend to hear about the latest YSN activities and future plans. These meetings also provide the opportunity to virtually network with other group members including suppliers.
Further details on the agenda will be published here shortly.
Chair: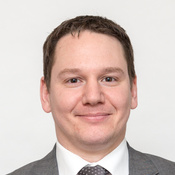 Paul Whittaker
Paul started his Self Storage adventure in 2012 with NorthWest based storage experts BiG Storage and was lucky enough to be initially mentored by two of the best independent operators in Kevin Murphy and Paul Fahey, whilst in his in his group sales manager role. Alongside the whole BiG team, Paul's abilities to raise standards and in particular revenues led to the Big Yellow/Armadillo group acquiring the business in early 2015.
After being the only member of the senior management team to be retained, Paul assisted with integration of the two businesses before being given a golden opportunity to join Mike Wilson at Smart Storage in late 2015. After implementing radical changes to the business as well as new technology and a sixth site, it was decided that with new opportunities on the horizon that they would prepare the business for sale. This occurred in early 2018 achieving a sixfold return for the investment group after less than three years involvement.
Mike and fellow storage entrepreneur Andy Wood formally of Storage Boost now had investors and capitol in place to realise the dream of creating SureStore. Paul has become a key part of developing and operating these multi-purpose facilities which not only cater for domestic and commercial storage requirements, but offering office space, drive up units, retail spaces and trade counters all in purpose-built brand new, high specification, environmentally conscious and technologically advanced sites. Bolton was the first site to open in April 2018 and seven more sites across the North West and Midlands have followed, with a substantial number of sites due to open across the UK in 2021.
Paul owes his success down to his team of hard working but life enjoying individuals and eats drinks and sleeps the wonderful world of Self-Storage. Paul has four amazing children aged between 6 and 20, with the eldest recently learning the ropes as a part sales advisor at SureStore, so he is always busy and, in his spare time enjoys disco dancing, origami and welsh poetry.
If you are not already a member of the group and would like to join and attend this meeting, please contact Hannah Speed at [email protected]