You are here:
How to implement Dynamic Pricing
Dynamic pricing is a technique widely used in the US self storage industry and many other industries in the UK and Europe. It allows operators to maximise revenue by changing pricing based on a variety of factors that influence demand and customer behaviour. In this session we explain how you can implement a simple supply based dynamic pricing system and expand it to include other factors.
The session covers:
The basics of dynamic pricing
The data you need to base decisions on
Simple models on unit availability
Applying to online and in person customers
Applying to new and existing customers
Advanced models
---
Trainers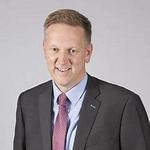 Rennie Schafer
CEO - Self Storage Association UK and FEDESSA
Rennie has over 16 years experience in self storage across Australasia and Europe and has been CEO of the SSA UK since 2012. As CEO of the industry association he has been involved in developing the standard storage agreements, annual industry reports, marketing and operational guides and is the media spokesperson for the association. He has seen how dynamic pricing has been used effectively by self storage operators in Australia and the USA as well as in other industries.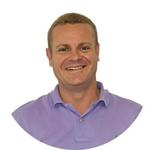 Alasdair Lindsay
Operations Director - RADical Systems
Alasdair started with RADical Systems in 2001 after a storage industry career that opened with sweeping the floors in a storage facility whilst at university many years ago. After working as an assistant manager then manager in facilities, he aimed for a move into the software side. 16 years later he is still with RADical Systems, now as Operations Director.


---
Cost
SSA UK/FEDESSA Members @ £30 + VAT per person
This event is a member only event.
Timings
10.00am - 12.00pm